K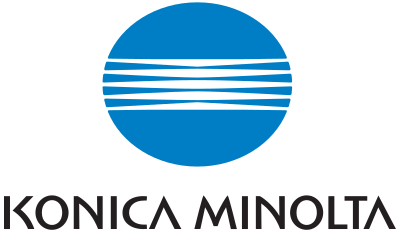 onica Minolta's award-winning bizhub multifunction printers speed up your output and streamline your workflow with multifunctional productivity — printing, copying and scanning with simple on-screen control, seamless software integration and all the options you need for right-size scalability in any business or professional application.
---
C

opystar offers an award–winning range of device technology, from desktop printers and multifunctional printers to robust color and black & white multifunctional products and business applications, that turn otherwise complex document workflows into simple processes.
---

We can now provide enterprise level IT services to our clients through Konica Minolta's IT services division- All Covered. All Covered is the leading IT service provider for small to medium-sized businesses and has been helping businesses like yours with their IT needs for over 14 years. 
---
We have partnered with these top equipment manufacturers to ensure we have models that can fit into any budget and any application.   We offer purchasing, leasing, and maintenance contracts so we can work within your operating budget.   Call us or click Quote Request to see how we can help you.  
When purchasing a new printer, copier, or scanner, there are a few items that will drive the functionality you need and help us to find exactly the right machine for you.  
We have created a checklist that will help you think about what type of options you may want to look at in your printer or MFP.   
Multifunction Printers speed up your output and streamline your workflow.  They offer printing, copying, and scanning in one device using simple on-screen controls.  Multifunction printers also open a world of self-printing options including up to 12″ x 18″ and professional options like saddle stitch stapling and booklet folding.  We have models from 22 Pages Per Minute (PPM) all the way up to blazing-fast 85 PPM.  We have models that will print in color or just black and white.
---
---